How to drill out a lock? When you fail to use other techniques to open your lock, drilling out a lock is the last resort for you. But the process is more cost-effective than damaging the door. In this type of situation, you have to make a rapid decision and act on that. If you are in this kind of situation or just want to know the method so that you can avoid any problems in the future, this is the right place for you. We will discuss how to drill out a lock without damaging your door.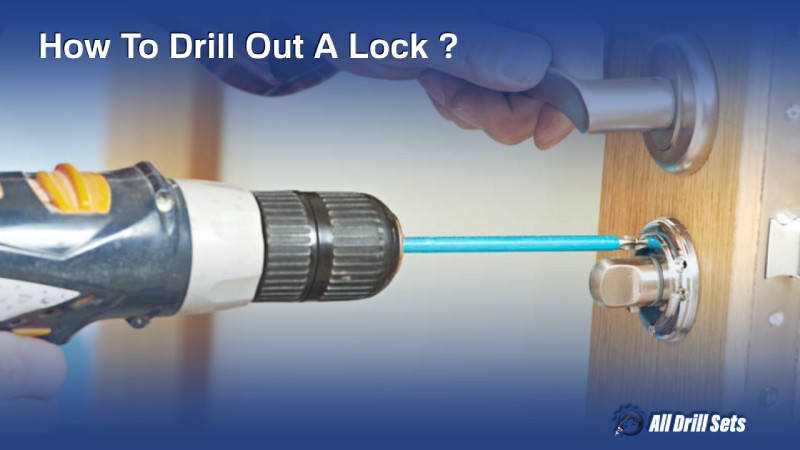 How To Drill Out A Lock
Before you start drilling, you will need the following instruments in your hand. 
Checklist
Check the type of lock you have.

A speed drill with variable speed.

An HSS 1/8-inch drill bit.

Next 1/4-inch HSS drill bit.

Finally, use 1/2 –inch HSS drill bit. 
Can I Drill Out A Lock?
There are a few things to consider before drilling out the lock. The first is the most important thing, the type of lock. You have to check the lock type you have. Tumbler locks are easier to drill through, but if it has any additional security devices, be prepared for some tough challenges. 
You Should NOT
If your lock comes with anti-drill pins, think again before drilling. These locks can tackle this type of thing, and if you drill through the rotating cam just beyond the last pin, you won't be able to open the lock at any cost. 
Also, if your lock has a hardened steel pin or a ball bearing in the middle pin, these types of locks are too difficult to drill.
Precautions Before You  Drill Out A Lock
Pick Up The Lock
You can use raking for picking a lock, especially if you are not sure of the type of lock you are dealing with. If you can't feel the inner engineering of the lock and you don't have sufficient knowledge of picking manually, try a pick gun. It will save you some time.
Bump The Lock
You can apply this method to certain types of locks. It is nothing new and was developed back in the '70s to make it effortless for locksmiths to disassemble locks. 
Slip a bump key two-thirds into the lock. Tap with a hammer in the correct spot on the key, and then the lock chamber should pop out. If you can not work out after 20 or so tries, it probably won't, no matter how many attempts you make.
Bring a Replacement Lock
Make sure you have a replacement lock to slot in when you drill the lock. 
Get The Owner's Permission
When you drill through a lock, you will destroy it. So getting the owner's consent is vital. Also, make them understand that you have tried every other necessary means to open that.
What Will You Need To Drill Out A Lock
You won't need precision tools, but it does require a well-maintained cordless drill and the best drill bit for drilling out locks with multiple sizes.
A drill with various speed settings. 

HSS drill bits. Start with a 1/8 inch bit for the initial hole and a 1/4 inch to step it up.

A hole punch for helping the bit to get some guidance when you start drilling.

A hammer for striking the hole punch.

A Screwdriver (flat-headed) that fits the key slot of the lock.

A plastic sheet for collecting the filings.
How to Drill Out A Lock
1. Hammer a Point For Guidance
At the top of the lock, place the punch just below the middle of the outer and inner lock. Sometimes it is called the shear line. This is the exact height you would need to drill into the tumblers.
With a hammer, create 2 or 3 firm taps on the end of the punch until there is a visible indentation.
2. Start Drilling
Now start drilling a hole through the lock cylinder using the 1/8-inch drill bit. This will destroy the pins inside the lock and help you to force it open. Most locks come with five tumbler pins, but there are some with six or more.
Each pin you hit will increase the resistance of the drill. You would feel this ease off as each pin gets drilled through.
3. Apply Steady Pressure
As you drill, don't rush and apply steady pressure, ensuring that the drill is kept level at all times. Damaging the lock further is the last thing you would want. Set a low setting to the drill for an accurate job.
4. Change The Bit
Once you have drilled the first hole, switch to a ¼-inch bit or any size you think will fit. This will further break up the pins, making sure the lock is easier to open.
5. Insert The Screwdriver
Turn the mechanism using a screwdriver the same way you typically do with the key. When you drill accurately, the lock should turn. If not, you would need to take some destructive action. 
6. Destroy The Lock Mechanism
Get  3/4 inch drill bit, and drill through the entire assembly. You could utilize a hole saw or a unique tubular lock bit if you want. That process should open the door.
How To Drill Out a Lock When a Key In It
When you've put the lock and can not get it out,  drilling is the last thing you can do. It will damage the lock beyond repair if you get it wrong.
1. Choose The Right Drill Bit
Use a 1/4 inch bit and drill into the cylinder to the depth that the key is resting, as you can guess. The cylinder works as the bit of the lock that rotates when you twist the key. 
2. Turn The Lock Mechanism
After removing enough debris from the lock cylinder, remove as much metal and any pins as you can so that you can turn the lock mechanism to unlock.
3. Buy a Replacement Cylinder and New Key
After removing the cylinder, please take it to a lock specialist to buy a replacement.
Is it Possible to Drill Out a Master Lock?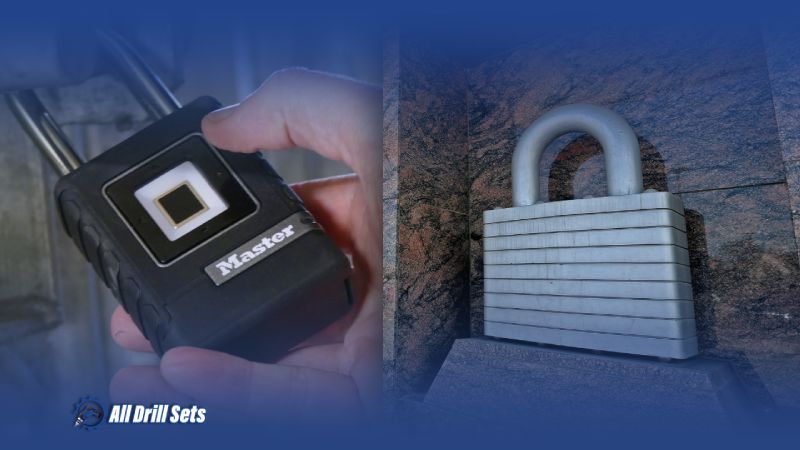 Yes, it is possible to drill out a master lock. However, it won't work on all of them. Use a drill and a 1/4-inch drill bit and drill through the center of the mechanism. That way, it destroys the locking mechanism.
This is different from a tumbler lock because you aim for the upper part near the key slot.
Here the danger is the drilling won't open the lock and will disable the lock forever. 
Can a Lock Drilling Template Make The Drilling Easier?
A drilling template provides you with a guide on where to insert the drill instead of guessing or finding the correct spot by trial and error. They certainly speed up the process and make the task straightforward. They are widely available and vary with various lock styles, so it's essential to know the type of lock you have.
Tips on Drilling Locks
Use lubricants like water or synthetic oil to ease the passage of the drill bit. It will also help not to get stuck in the lock.

Always go steady and ensure the drill is in the lowest setting. 

Make sure the drill is straight. If you go at an angle, you could damage other parts of the lock.

Don't blow inside the lock to clear the debris.

Use HSS drill bits. They have the strength to chew through the metal inside the lock.

Use sticky tape across the punch hole to provide the drill purchase when starting.
Safety tips when drilling locks
Always use safety goggles and a face mask to protect your eyes and lungs from flying debris when drilling a lock. Also, wear gloves to protect your hands from sharp edges.
If the lock you are drilling is in a door still installed, secure the door with clamps or a vise before beginning to drill. This will prevent the door from moving and potentially injuring you.
When drilling through the lock's body, start with a small pilot hole before switching to a larger bit. This will help prevent the bit from slipping and damaging the surrounding area.
Always drill slowly and evenly, applying steady pressure. If the bit begins to bind, stop drilling immediately and remove the bit to avoid breaking it.
More Helpful Tips On Tools
Remember, you can not drill out a lock unless you have the perfect tool from an excellent brand. 
Makita Power tools
Makita Corporation was founded in 1915. Since then, the company has been manufacturing powerful and efficient products at 10 operating plants operating in 8 countries. Makita tools' top-class quality and durability are powered by the company's strong R&D capabilities and have earned the faith of DIYers and professionals worldwide.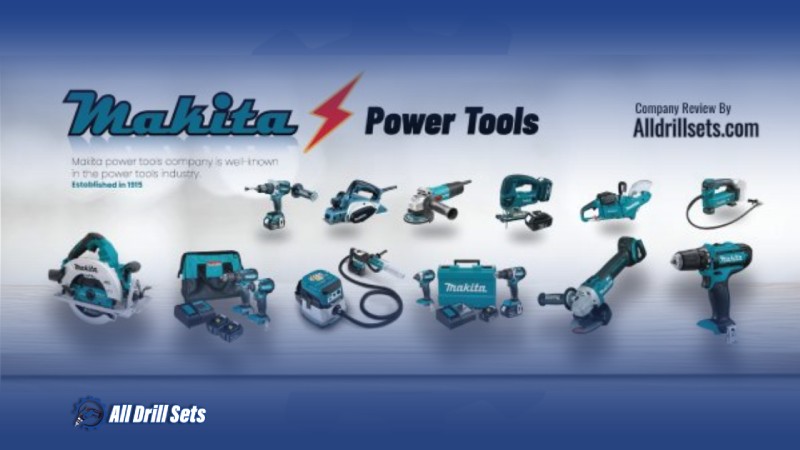 Makita manufactures its power tools in plants across the globe, and its main office is in Japan.
The motto of Makita's manufacturing process is 'powerful motor.' Without a good motor, no power tool can perform efficiently. Therefore, Makita leaves no stone unturned to make sure their motors are of the best quality. The company gathers the absolute best raw materials and components for building the most efficient and powerful motors you can imagine.
Makita knows a power tool is like an investment, and the relationship between the company and buyer is long-lasting. Makita respects this relationship and does everything to maintain it at any cost. 
You can use a Makita drill and HSS bits to drill out a lock with ease. 
Makita products
Cordless Tools 

Power tools 

Petrol Equipment 

Cordless tool's battery 

Accessories 
Dewalt Drill Driver
Dewalt is one of the leaders in the power tools industry. The company manufactures high-standard cordless and corded drill drivers and many other accessories. 
DEWALT offers a full range of cordless and corded drills to meet your every drilling need. Including; stud and joist, 1/2 inch – 3/8 inch variable speed corded drills, and cordless drills in various voltages. Each drill is intelligently designed with features to meet your drilling needs of specific environments and applications.
They have angle drills, standard drills, hammer drills, and other special drills and drivers. For drilling out a lock, Dewalt drill drivers are the best you can get. 
Cordless Impact Driver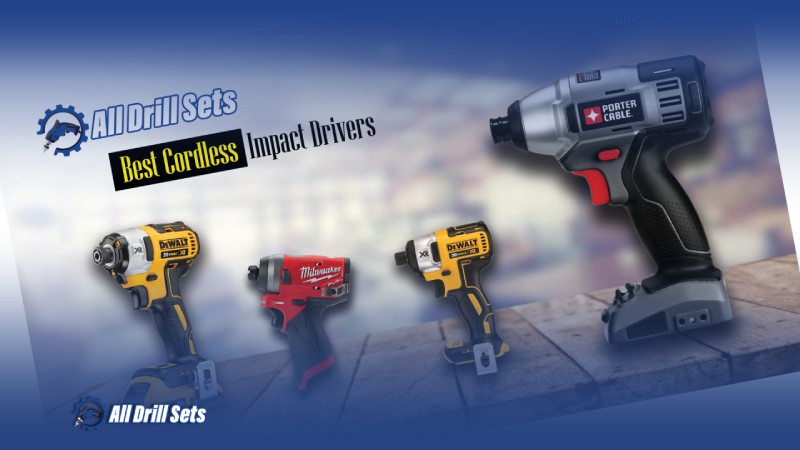 Like a power drill, an impact driver is also a  handheld tool you can use to drive screws. An impact driver has considerably more rotational force than a power drill. An impact driver can create a strong torque capable of driving even large screws and other fasteners into hard materials quickly and easily.
Conclusion
Drilling out a lock is not a straightforward task, but proper technique and understanding the lock can make the job easier. We hope our tutorial will help you to drill out a lock without any problem. Please use other methods before drilling out a lock, as it will destroy it forever. Also, use proper tools from a reputed company to not worsen the situation in the process. 
Best of luck with your lock- see you in another tutorial.