How to use a drill safely for any DIY or Professional work is very important. Drill or any other power tool is very handy to complete any DIY or professional work quickly and efficiently. But if you don't know the power measurement or how to use A drill safely, you can find yourself in chaos.
Not only that, in the worst case, you can face a severe accident. But don't worry, if you know nothing about drill safely, you have entered the right place to know that.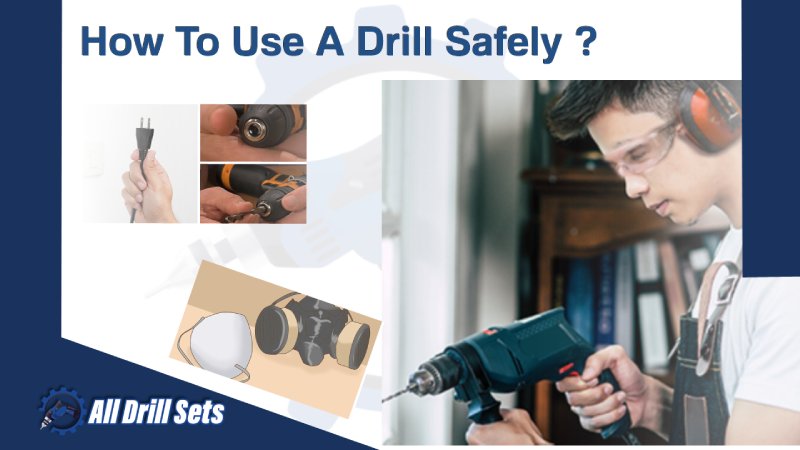 How To Use A Drill Safely
Drills are the most efficient machines for DIY projects among all power tools. If you know how to drill appropriately, it will allow you to prevent major and minor injuries. So, to get the desired result without getting injured while using your power drill, you have to follow some safety tips.
Before diving into the main topic, first, you have to understand what a drill machine is.
Drill Machine
Power drill machines are primarily used for construction sites or various other buildings, reshaping works at home. These tools can make holes in any material such as rigid surfaces (i.e., concrete, brick, stone, metal), medium-hard surfaces like wood or plastic, and even fragile surfaces like glass and mirrors.
Can I Use One Drill For Every Purpose?
No, every drill can't drill into every surface. For example, for the hard surface, you will need a hammer drill for regular drilling, you will need a standard drill. The operation will determine the type of drill you will require.
DO NOT use a drill for a purpose before you know the type of drill. A wrong choice of your drill will not just destroy the drill task, but also you can face some serious physical consequences.
Prepare For Drilling
As we told you can find different types of drilling machines d in the market that you can also use for DIY purposes. Most of them are easy to operate. However, all you need is to be cautious while operating the machine. To do that, you must use proper safety measures.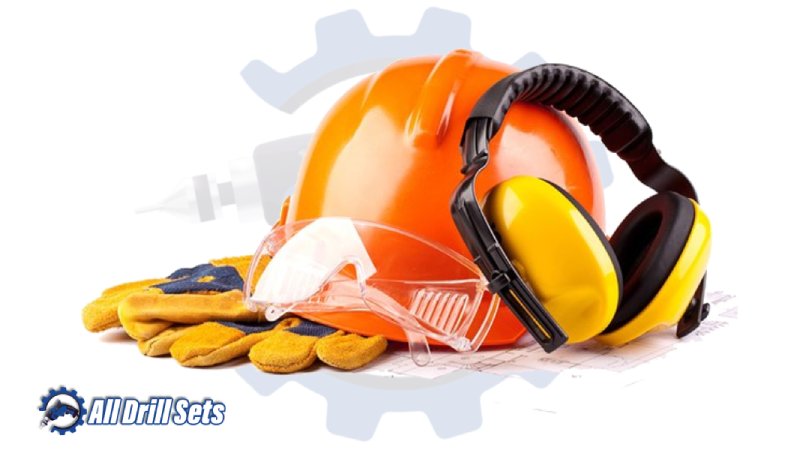 Take Proper Protection
Safe Clothing and Eye Protection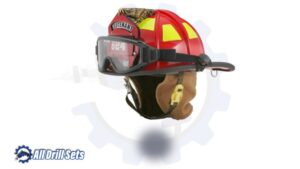 You must protect yourself while drilling. Because even the most one can get badly injured for not using safety precautions, whenever you operate a drill or any other power tools, DO NOT wear baggy clothing or dangling jewelry as that could get caught in the drill as you lean over it.
It would be best if you also used safety goggles or glasses to cover the sides of your eyes, and that will protect you from flying debris.
Wear Ear Protection
If you are using your drill regularly, then wearing ear protection is also essential. A handheld electric drill can produce about 90 decibels of sound, and that is enough to cause hearing damage if you use that for a long time.
If you are using cordless drills, then hearing protection is not mandatory as they are quit. For most household works, cordless drills are the best choice. They are compact, do not produce much sound, and lightweight.
Impact drills or hammer drills are produced over 100 dB, and therefore, they are the loudest among all drills. Hearing protection is highly recommended whenever using these kinds of drills. If you use hammer drills for tile removal, it's a must.
Protect Your Lungs
When you are working with concrete or brick, shielding your lungs is crucial. Because when you expose yourself in front of a high amount of crystalline silica dust, you can get respiratory diseases.
A dust mask will help your mouth and nose from getting affected by this dust. However, if you work for the long term in such circumstances more often, we will advise using a respirator. Each respirator comes with a rating for certain types of hazards, making sure you use the one that suits your project or applications.
Selecting The Right Drill Bits
Before starting to use your drill for the first time, you should know how they operate. It will allow you to work with the drill safely. If you use a bit of the wrong material, the bit or the material can break.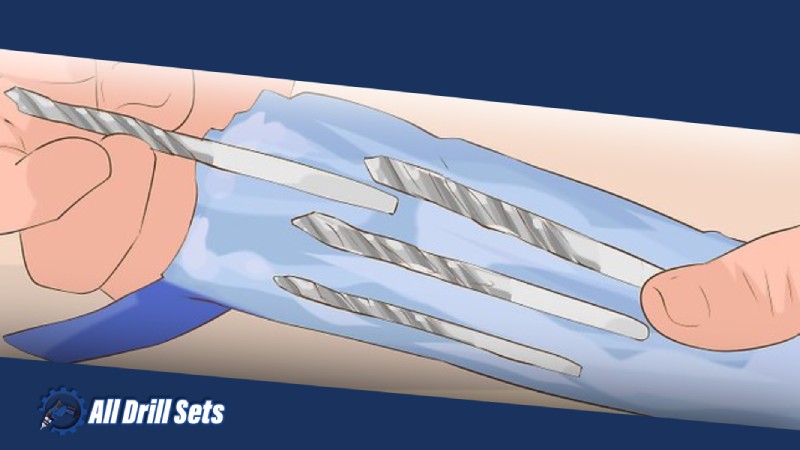 You can use a usual bit on wood, masonry bit on concrete, brick, or stone. HSS (high-speed steel) bit can be used on most metals, diamonds, or a carbide-tipped bit on rigid and brittle surfaces, like glass, porcelain, or glazed tiles.
Whenever you are drilling a hole for a screw, there is a straightforward way to find the correct bit. Hold the screw up behind the bit and ensure that the bit hides the shaft of the screw. And also assure that screw threads are still visible on both sides. Other things you should consider:
Check whether the drill is corded or cordless.

How long does the battery sustain, and how much time do you need for charging?

Is it easy to operate?

What is the weight of the drill?

The drill is best for which material?
Adjust the Bit Firmly into the Drill's Chuck
The chuck is the clamp that is placed in the jaws of the drill. This grips and holds the drill bit in place at the time of spinning. Before replacing a drill bit, make sure that the drill is powered off and then loosen the chuck by rotating it.
You can be able to do this by hand in some drill which is called a keyless chuck. And for other types of chuck, you will need a key which is called keyed chuck. Insert the drill and tighten it. Make sure, the bit is straight and tightly fixed, and remove the key before you turn on the drill.
Each chuck comes with a maximum size. The bit's shaft must be smaller than that size. However, you can use a larger tip.
After turning on the drill, you can watch the bit rotating. If it wobbles, the bit is not secured or bent. Discard bent bits as these can break during drilling easily.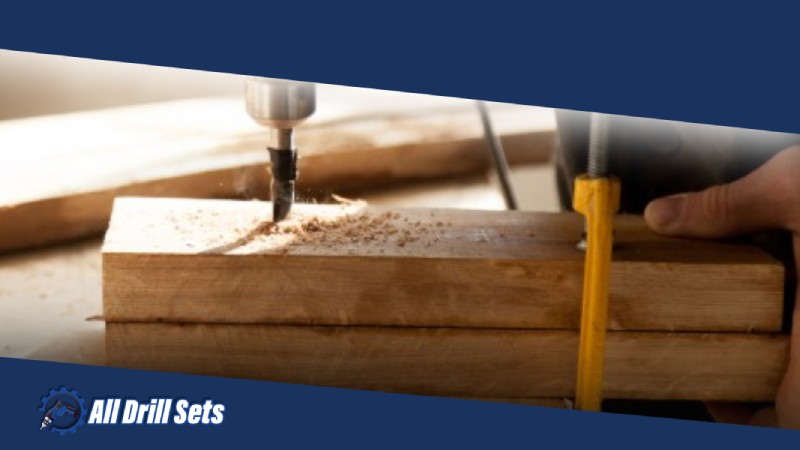 Clamp the Small Pieces Together
Clampdown the drill strongly if you are drilling through a minor or loose piece. To avoid an accident, ensure that you do not hold the piece down with one hand because it could slip and injure you if you do so.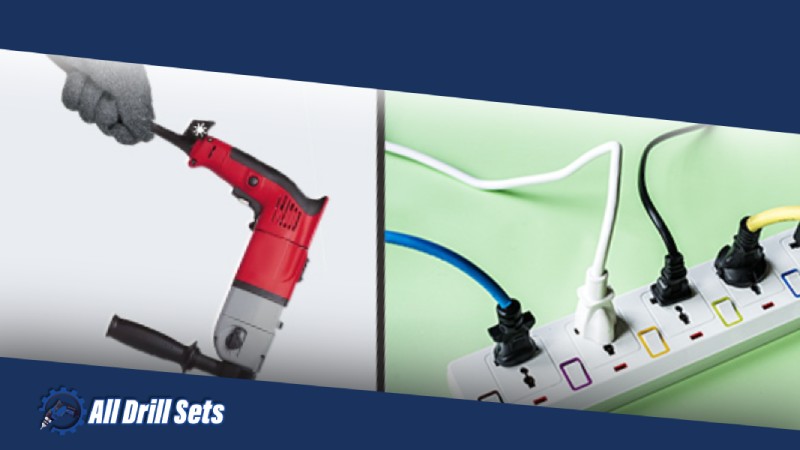 Handle The Cord Safely
Never leave a corded drill across a pathway when you are not using it. And DO NOT pick the drill by its cord. When you are drilling utilizing an extension cord, you should check the drill manual for how long the minimum wire gauge is. Do not use multiple extension cords together.
The Drilling Process
After taking all the necessary precautions, you can start drilling. But before you start, knowing how to drill safely is mandatory. Whether you are a newbie or a professional, it is always imperative to take safety measures while using a drill.
Drill Pilot Holes
In most cases, you will get the best result if you start with a small drill bit and then proceed to the final hole. You can drill a pilot hole, then switch to the more significant bit to finish the job. The pilot hole stops your drill bit from slipping and lessens the chance of splitting wood or other damage.
Brittle materials like glass and ceramics need additional care. Make a small "X" mark with masking tape where you want to put the hole to help prevent chipping and slipping. Place your drill bit over the mark, and then tap it with a hammer gently to create a small dent.
Drill with Steady Pressure
You should hold the drilling firm and steady. Then push it into the workpiece. If it takes an extra push to create the hole, you probably do not use the correct bit. Adjust the Clutch
You will find a twistable collar in every drill for adjusting the torque. A higher number will deliver more torque. If you are facing issues drilling a workpiece, increase the torque.
Avoid Overheating
When you drill through hard materials or drill at high speeds, the drill may encounter a tremendous amount of friction. This can overheat your bit, and overheating can burn your workpiece.
You should start drilling at low speeds and then increase the speed if it is not moving smoothly. Whenever drilling into hard materials or drilling many holes in any type of material, stick to slow speeds and occasionally pause so that the bit can cool down.
When drilling in ceramic, glass, or stone, use water frequently to keep it cool. Even if the drill bit seems not hot, give it time to cool down before touching the workpiece.
Do Not Force A Jammed Bit Through
If you find the drill bit is stuck in the material, do not try to force it out by running the drill. That can cause injury. Unplug the drill, detach the bit and the chuck, and then remove the bit using manual tools.
Useful Tools
Drilling is a risky job, and if you are not prepared with the necessary safety measures, it can cause severe short and long-term damage to your body. To avoid those incidents, you should wear safety gear. Here is a list of safety equipment that you can use while drilling.
Dewalt is a world-famous company for power tools. Like their power tools, they also produce world-class protection materials. The DPG82-11C safety glass comes with an elastic headband which makes it easy to wear. The hard-coated lens provides tough protection against scratches.
The adjustable, elastic cloth head strap provides a comfortable fit. The ventilation channels of this goggle allow breathability and added protection against fogging.
Solid. Safety Goggles that fit perfectly
This safety goggle is brought to you by the solid work brand. This has a comfortable and durable polypropylene mix. The glass is resistant polycarbonate that provides strength and scratch-free glass.
This is another excellent protective glass from Dewalt and from DIYers to professionals, everybody loves this goggle. The goggle comes with a high-impact polycarbonate lens. It provides extra ventilation and fog control. The cloth head strap provides an easy and comfortable fitting.
If you are a professional or regular DIY worker, you should have a drill holster to make your job easier. This drill holster comes with a safety strap with a quick-release buckle for easy access to your tools. The Custom Leathercraft drill holster is made of polyester material that will add more durability. It contains multiple external pockets and sleeves for complete bit organization.
Professional workers or regular DIYers also use a pair of gloves while drilling. These gloves from Dewalt have 96% Polyester, 4% Spandex. It has a terry cloth backhand so that you can wipe the sweat away from your brow. The reinforced padded palm will provide you superior toughness and comfort.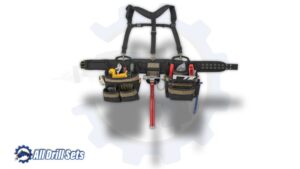 It features an adjustable front and back strap to help ensure a comfortable fit. You can use hook and loop-close webbing loops to attach securely to belts up to 4 in. wide. It comes with a neoprene-padded cell phone holder with hook and loop closure.
Conclusion
If you are thinking of starting drilling for the first time, then congratulations on your new career; whether it is a DIY or professional task, drilling is always thrilling. We hope, after reading this article now, you know how to drill safely. Our list of useful tools will also be handy for you as precautions are mandatory in drilling tasks. Best of luck with your new carrier, and see you in another article.